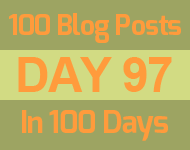 Who is your website for?
Perform to the audience not the cast
This is advice for actors.
Because they spend all their time with other actors, the other actors become their peer group. They watch other actors and judge themselves by them. But what about the audience, they are the ones you need to impress, after all they are the people that pay your wages.
An anology can be made to websites.
Website designers spend all their time looking at other website designers sites. They get impressed by what others are doing and think they should be doing it too.
But what about the audience, what about the customers of that website?
Are their needs being met?